Chicas! Hoy estaremos blanqueado nuestros dientes desde casa!! Me uní con White with Style para demostrarles lo fácil que es tener una sonrisa mucho más blanca desde casa y a un precio súper accesible.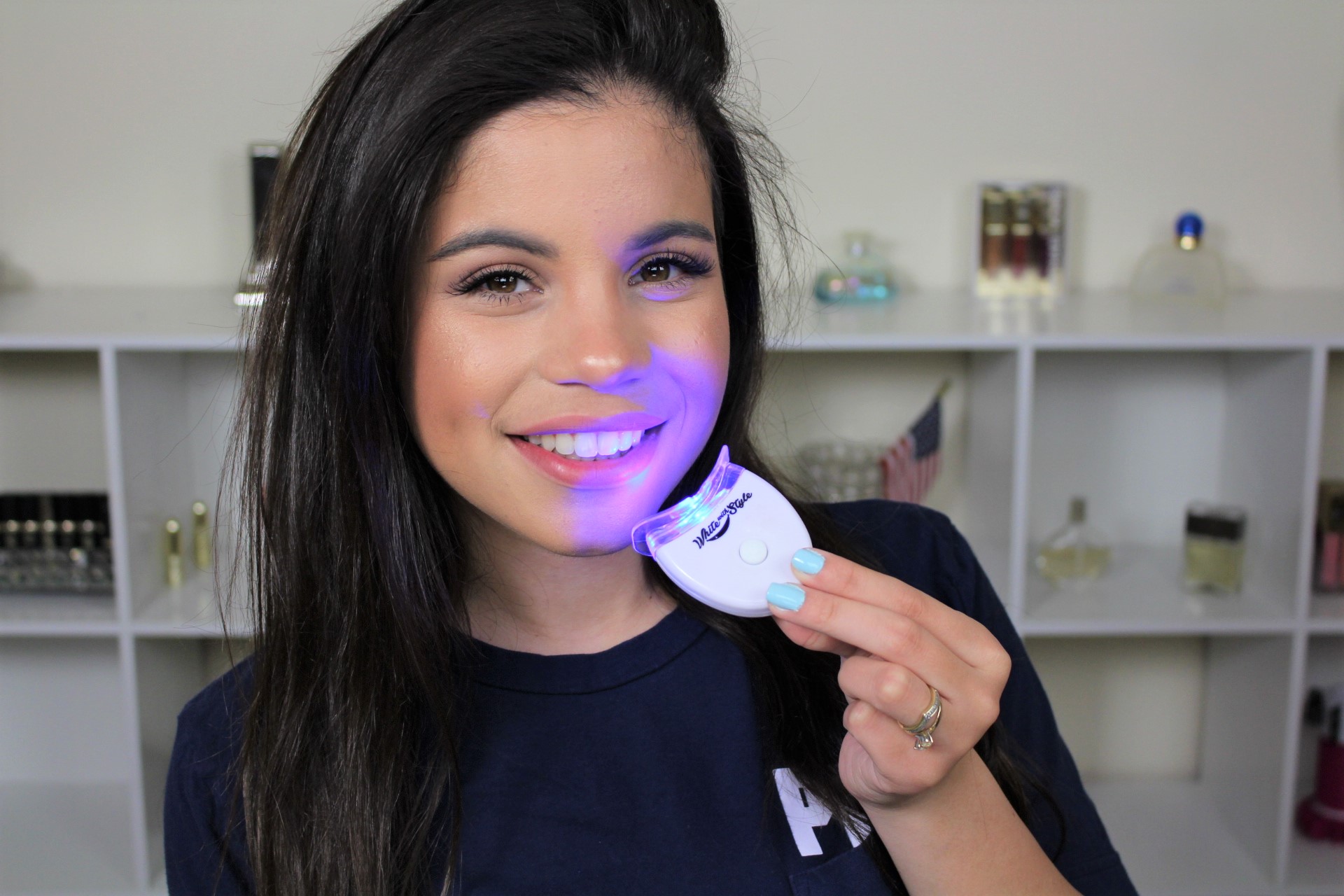 Este es el kit profesional de White With Style, promete blanquearte los dientes hasta 5 tonos más blancos de tu tono actual y lo mejor de todo, el proceso solo dura 30 min. Una de las cosas que más me gustó de estos productos que no tienen gluten, son veganos y libre de crueldad.
Antes de empezar el proceso de blanqueamiento, primero tienes que cepillarte muy bien los dientes y utilizar hilo dental para asegurarte que tus dientes estén súper limpios. el siguiente paso es moldear los moldes que trae el kit a tu medida, para eso los tienes que meter en agua hirviendo con MUCHO CUIDADO por aproximadamente 10 segundos o hasta que ellos estén suaves. luego que hayas hecho esto, con cuidado muerde los moldes y presiónalos a tus dientes por 15 segundos (Este paso debes hacerlos con ambos moldes los que van en los dientes superiores, y los de los dientes inferiores). Después simplemente los metes en un embase con agua fría por 12 segundos, hecho esto ya tus moldes estarán listos para empezar el proceso y blanquear tus dientes.
Para empezar a blanquear tus dientes, pon un poquito del gel que viene en la jeringa en los moldes justo donde está la marca de tus dientes. Pon solo un poquito de este gel, créeme que necesitas menos de lo que te imaginas. Con mucho cuidado quita cualquier exceso de gel de tus encías con los hisopos con vitamina E que trae el kit. Pon la luz LED enfrente de los moldes, esto va activar el gel y va a blanquear tus dientes mucho más rápido. Déjate los moldes por no más de 30 minutos.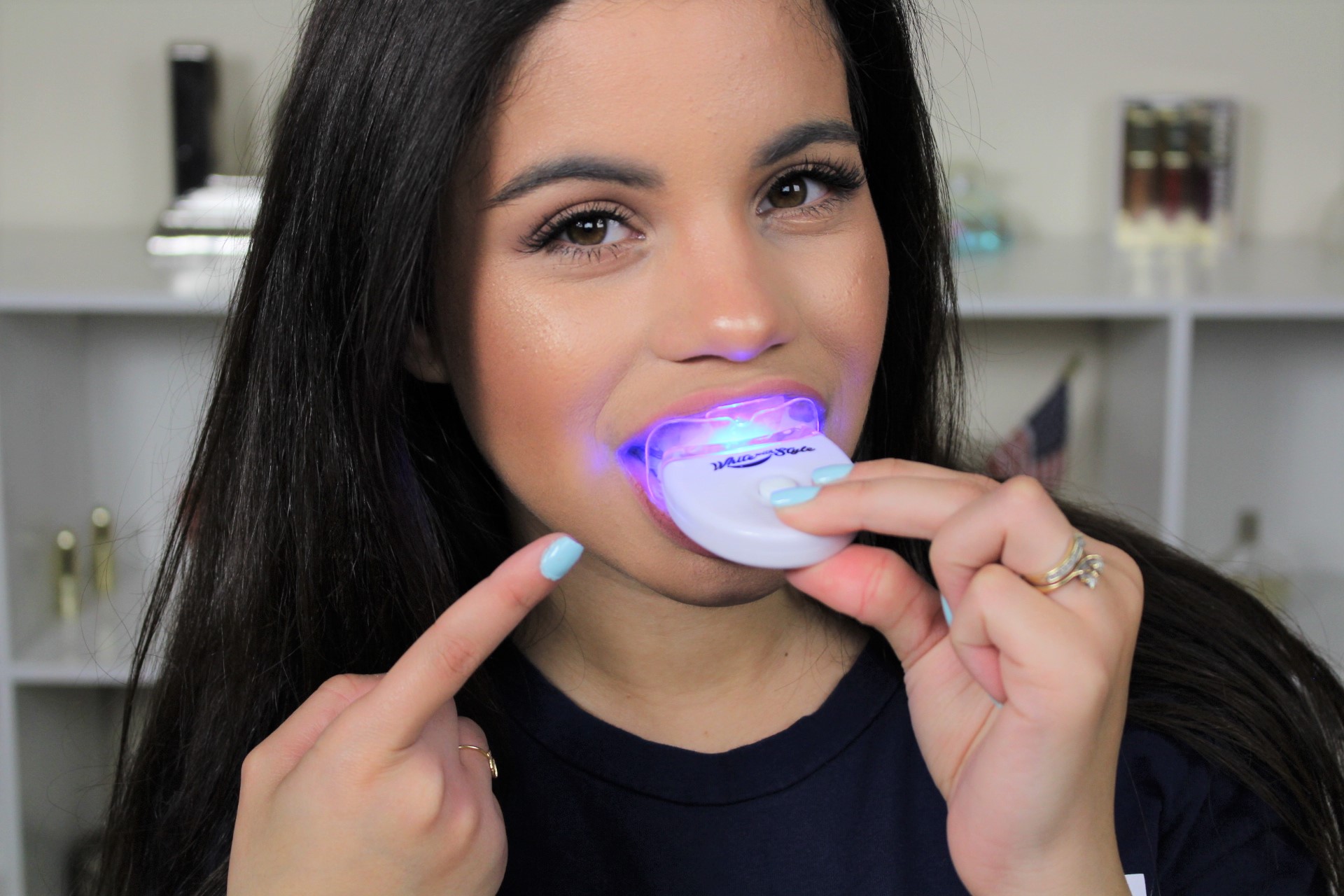 Luego de la media hora, lava los moldes con agua tibia, guárdalos en un lugar limpio y seco y ya estas lista! A disfrutar de esa sonrisa espectacular!!
Yo quede muy contenta con mi resultado! De verdad que vi un cambio en mis dientes y eso me tiene muy feliz! Recuerda blanquearte los dientes solo una vez a la semana.
Si utilizan mi código ALEJANDRA a la hora de comprar el kit les saldrá en $28 de $269.99
PD- El video fue patrocinado por White With Style, sin embargo mi opinión sobre el producto es 100% honesta.